Testimonials from Alumni and Self-Advocates
I am an alumnus of Hirsch Academy, a place for thinking far from the norm, a haven for the neurodiverse. Honored to be a Letterboard Lad. I thank my revered teachers for believing in me.
My experience whenever I enter or interact with the teachers and students of The Hirsch Academy is one of being able to breathe and fully be me. I believe it is the accepting and empowering, loving and genuine nature of the amazing staff and leadership team that creates this space for the students to be their best selves and to learn deeply.
I really found myself at Hirsch. My teachers helped me love myself. After Hirsch I loved life and was ready to face what came my way.
Hirsch teachers were the first teachers to believe that there was more inside me than anyone else believed. They would not give up until they found a way to communicate with me. They will always presume competence.
My years at Hirsch have been so awesome.  I've made lots of friends here at Hirsch. The teachers here are awesome, cool, fun, encouraging and inspirational.  The classes were always fun and I'm just really happy that I've been here for the past 7 years. Thank you mom and dad for taking me to the Hirsch Academy.  I have had so many great years here and I really appreciate you guys for everything.
I spent seven years at Hirsch. Loving the people and learning to notice how I move, not how movement is distracting to others. Showing individuals how to initiate their bodies to be more regulated is very helpful. Having teachers how are nice really makes a big difference in how I learn.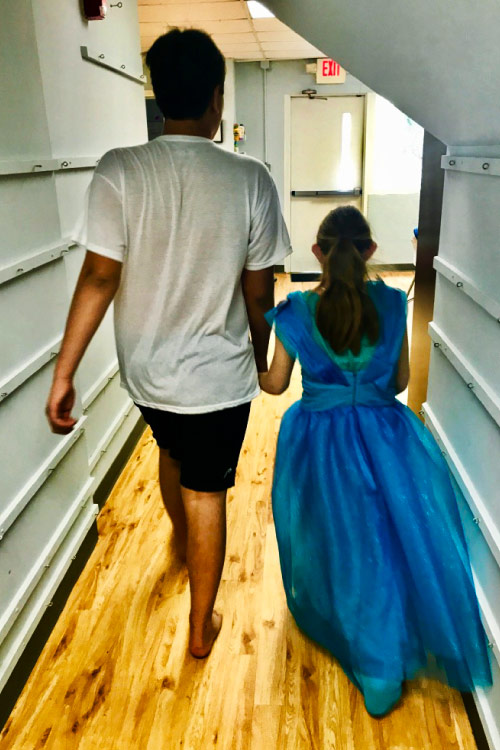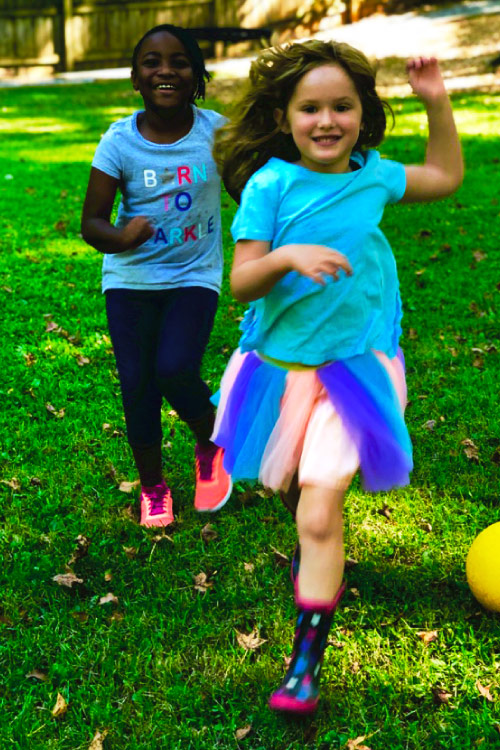 Testimonials from Parents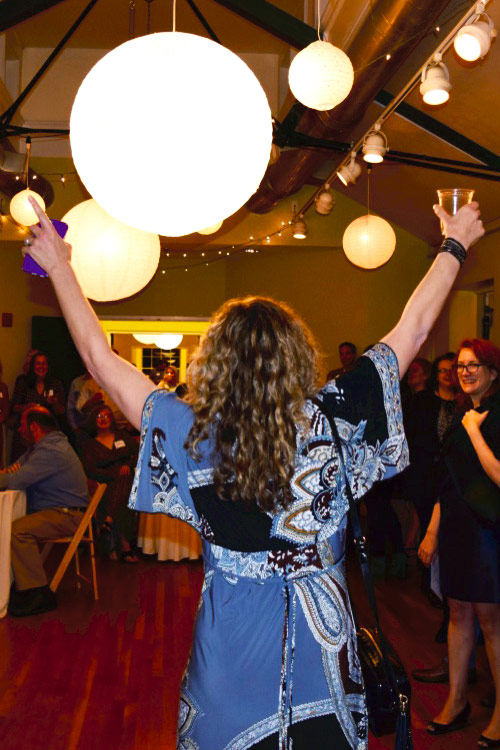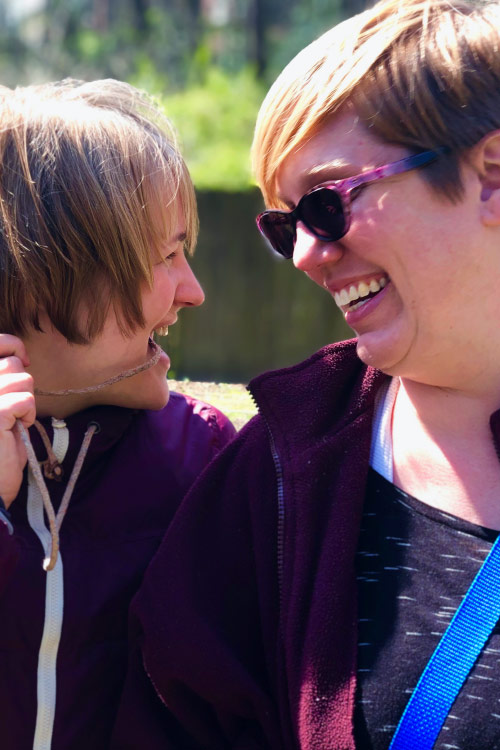 Our 13 year old force of nature is a confident, tenacious, gentle, outgoing young woman, in no small part because of Hirsch. This magical place did something no other institution or individual has done: they presumed her competence. They saw her wellspring of talent that hid just below the surface, covered by a mask of unreliable speech and a body that didn't always cooperate with what her brain wanted it to do. They allowed her to grow into her innate abilities and cultivated ones that needed more nurturing. The friendships she has formed at Hirsch are rich and nuanced, with a level of compassion and understanding often not seen in even adult relationships. The curriculum and subject matter into which she is immersed is complex and varied; Alex studies everything from monomials in mathematics to reading Homer's The Odyssey in philosophy. There is truly no other place that offers all the pieces of the pie the way Hirsch does because this is a place that believes in trying again, doing more, going farther and pushing harder. It's a place where boundaries are not just broken but obliterated and where minds are satiated, not stifled. It's a place that SEES our children.
EXCEPTIONAL! Hirsch Academy gave my son his rights to dream again. Having learning differences is hard in a traditional school setting for a child who has dreams just like kids without learning differences. The competent and caring teachers at Hirsch Academy believed in him and helped him regain his confidence, so he started believing in himself. Hirsch set the stage for success in high school and beyond. I am eternally grateful to the leadership and staff of Hirsch academy.
Deciding to send our son to Hirsch was one of the best decisions we made for our son. It's a nurturing, loving environment filled with caring, patient, experienced teachers and staff who are all dedicated to helping children reach their potential. Hirsch is in our veins; we love Hirsch!
How do I know The Hirsch Academy is a magical school? My son graduated in 2017 and we still must go visit his "old school" often to see his teachers and friends. It is the magical school where he felt supported, empowered and most of all LOVED.
Hirsch offered us a safe space to feel like our child was loved rather than a class burden. No longer was every teacher meeting focused solely on deficits. Hirsch regularly brings in autistic adults and various types of professionals to explore new ideas and trends for giving the students the best support.
Testimonials from Staff and Educators
Hirsch is a school led by a dozen Ann Sullivans which means the teachers are there to pry open windows that the rest of the world says we are banned from viewing through.
I was completely blown away with absolutely everything I observed at The Hirsch Academy.  Honestly, I left the school feeling exhilarated and joyful that such a program exists for this unique population. Their vision and ingenuity is unprecedented and the school should be an example to all educators who teach children with autism. Hirsch students and their families are blessed to have found this school.
As a SLP who has worked in both schools and private practice settings, I can say with full confidence that Hirsch Academy leaps ahead of its contemporary institutions in exemplifying inclusivity and acceptance for their students. Hirsch's emphasis on presuming competence, celebrating diversity, and supporting the best learning environment for each individual means that ALL of their students feel achieved, ALL of their students feel recognized, and ALL of their students come away with the confidence to face new goals and challenges. I could not have asked for a better place to learn with and from neurodiverse learners, and could not recommend Hirsch Academy more!
Hirsch is a unique school with talented and experienced staff who know a lot about autism spectrum and communication disorders. Their approach and teaching is focused on bringing the best out of the students. It is the best learning environment with a focus on therapies and education required for early intervention. it is a great place for parents to feel their kids are safe and secure and learning the right way.
Hirsch is one of those places you dream up for any child… Nurturing, authentic and caring teachers. Innovative and playful support staff. A visionary leader willing to explore new methodologies and approaches that have proven to support the students. As a young employee I was fortunate to have been surrounded by so many strong, inspiring and introspective thinkers. Hirsch has encouraged all of their students, staff and parents to dig deeper into understanding what is or isn't working and shift accordingly in an effort to make all of our lives more rich and meaningful.